Kingsley Group - Digital Art Direction Service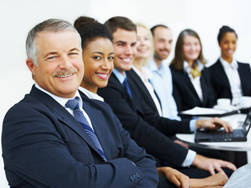 Managing your online presence can be quite a task. There are so many aspects of marketing your business on the internet that need to be kept current and relevant. Do you feel like your missing opportunities with your business? Maybe you need someone dedicated to managing the programs that you have in place and creating new online sources for our business. With all the "social media" sites such as Facebook, Twitter, Yelp and many others it can be overwhelming to think about staying up to date.
Kingsley Group can be your one source to create, manage and maintain all your online programs. Don't know the first thing about setting up a Facebook account? I can help. Don't understand anything about why Twitter can help your business? I can help. Had your web site built long ago and need to redesign the site and add all the relevant new technologies to make your site current? I can help.
I've worked with all sizes of companies, from small to large and one thing they have in common is a need to stay on top of their digital media. Sometime different people from different departments are trying their best to keep on things current but it's almost impossible to maintain a consistent branding voice. and that's what it's all about. Having all your business communications speaking with the same voice.
• Digital Branding Programs
• Web Site Design and Development
• Set Up Social Media Accounts
• Instruct Staff How To Add Content
• Web Site Optimization for Search Engines
• Design and Development of Downloadable Materials
• Manage Online Presence
If all this seems to hit home with you and you think your business could benefit from having one source to help you develop and maintain a strong online marketing program, give me a call or fill out my contact form to find out more.